Sizing
Updated 4 months ago
The collection-specific size guides can be found on the product pages. Please make sure you have selected the style and print you wish to buy to ensure the sizing chart is accurate!
We've made some changes to our sizing and added the XS size, which has slightly impacted the measurements of all sizes. We recommend checking the size guide specific to the product you are purchasing to ensure you find the right size for you.
If you're still unsure which size to buy, please get in touch with our helpful Customer Service Queens here for tailored sizing advice. Please include your measurements for your bust, waist, high hip and bottom, and your usual clothing size (including the country you are from) so we can provide accurate sizing advice to help you find your perfect Bydee piece!
To measure, please follow these instructions:
We suggest measuring four key points on your body to find your perfect size. It's best to wear as little clothing as possible when taking these measurements. We recommend holding the measuring tape flush against your body, ensuring not to pull too tightly for the most accurate measurements. If you don't have a tape measure, you can use a piece of string and measure it with a ruler afterwards!
Bust
Measure around your chest at the fullest point of your bust with no bra.
Waist
Measure around the narrowest part of your waist.
High Hip
Measure around your hips at the very top of your hip bone.
Bottom
Measure around the widest part of your bottom.
Hot Tips
- Make sure the tape measure is parallel to the floor.
- Stand with your feet together and your body relaxed for all the measurements.
- For accuracy, take your measurements at least twice.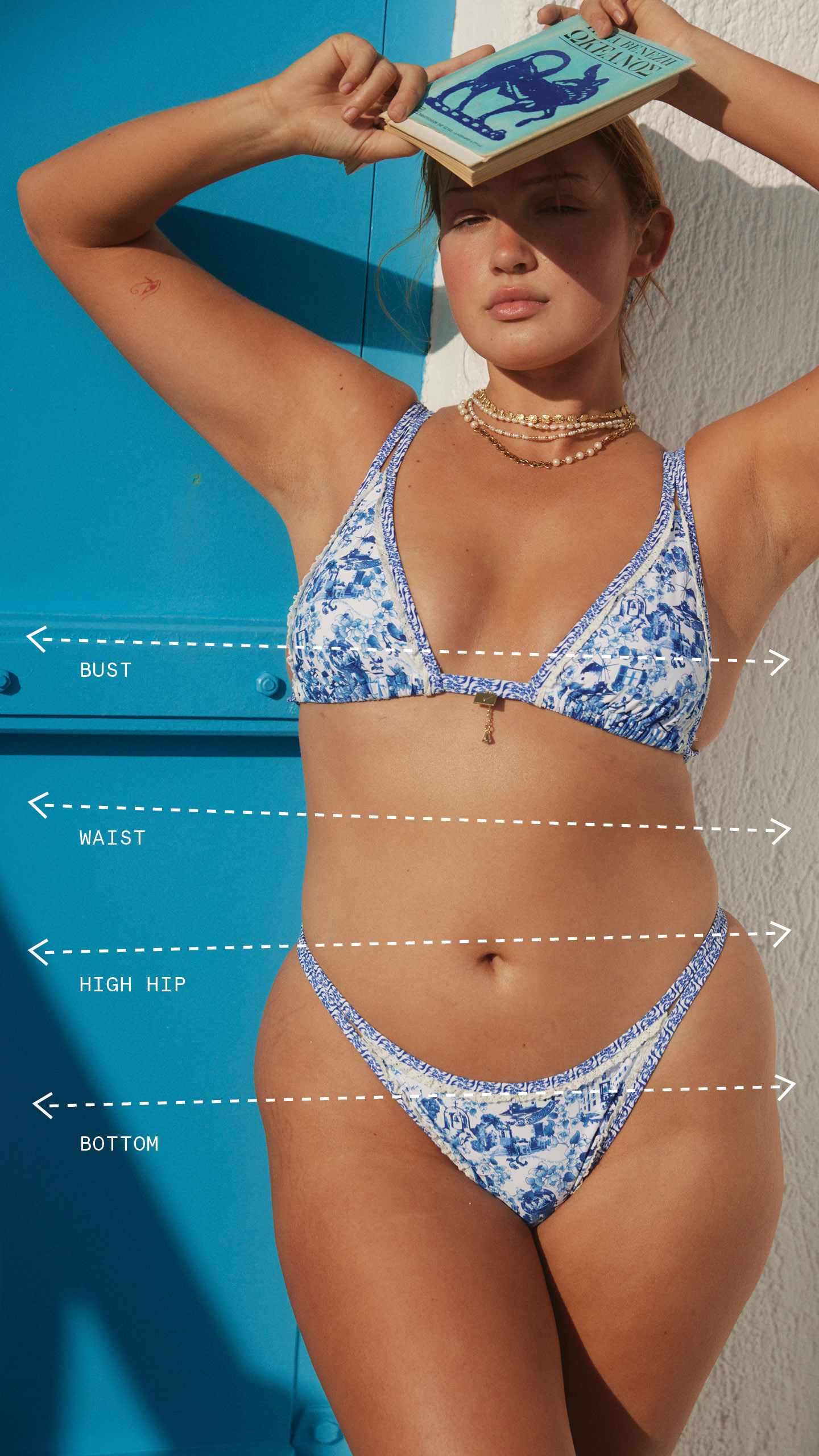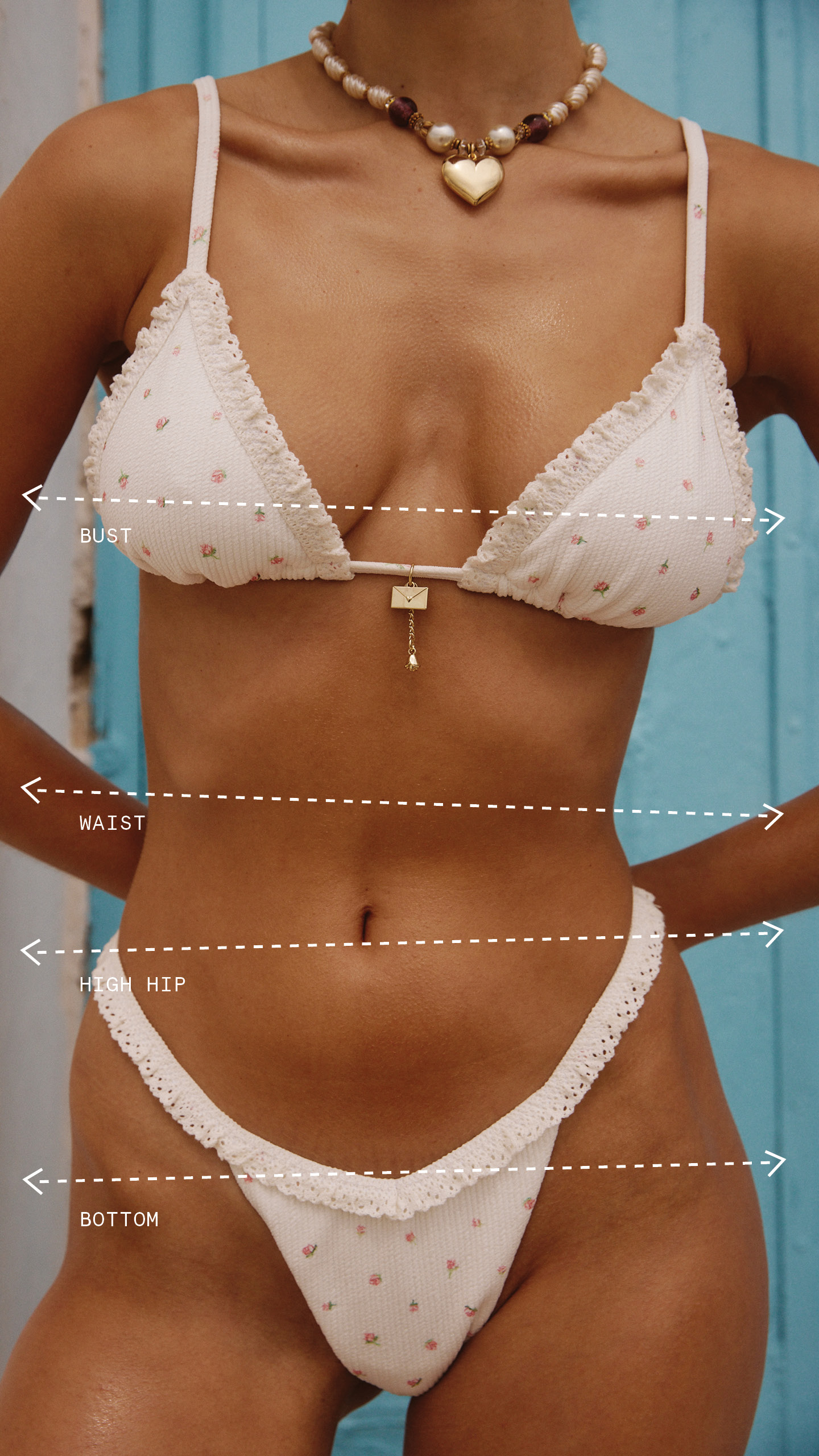 Was this article helpful?